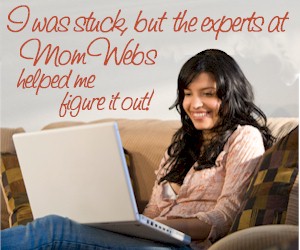 I was with GoDaddy.com for a long time. I just didn't like the service that I was getting. Problem is I'm a stick in the mud and I don't typically leave something right away I try to hang out. I think "oh it will get better". Well it didn't get better. I just learned to stay away. Oh when the website was down… They got it up or said it was my fault. But it took days on end.
Now there are a lot of free ways to create a website.   I did that for a while.  I didn't like the restrictions they had though.  I didn't like thinking that if I printed something they could just take it down.  Not my idea of fun to lose all that work that I took in this blog's case..years to build.
I've known Kelly McCausey for a few years now.  I did the blogging internship with her.
I asked a few moms I know who have been blogging for awhile and I got a few recommendations.  One mom said she was hosting with GoDaddy and that she had made that choice based on price.  Several others told me that they were using Mom Webs.  While I'm pretty darned frugal, I liked what they had to say about the people at Mom Webs.
Mom Webs is owned by two well known work at home moms, Nicole Dean and Kelly McCausey.  I've heard of both of them and have a lot of respect for what they do.  That tipped the scales for me.  I know I could spend less on hosting at a bigger brand like GoDaddy but I love knowing that there are people I can trust and turn to if I have trouble.
Comments
comments